ABOUT US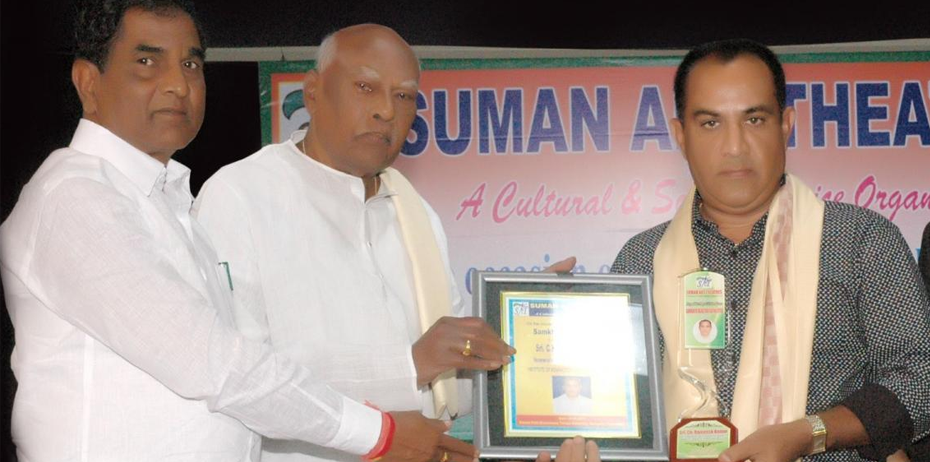 Knowledge is inborn. It is within the soul of each and every body , only it requires awakening, which is done sometimes by an external suggestion – Swami Vivekananda.
Institute of Advanced Numerology and vaasthu is established in the year 2006 by its founder director highly qualified and experienced Numerologist and vaasthu consultant Sri. CH Ramessh kumar .It offers coaching , consultancy and result oriented priceless spiritual remedies in Advanced Numerology & Vaasthu. We are proud to place on record that number of students from this Institute are well placed in the society and practising Numerology and Vaasthu as their professions. The main aim of the Institute is to guide people in solving their professional , personal & marital problems through practical , scientific , feasible spiritual remedies from Vedic Astrology , Advanced Numerology & Vaasthu.
Profile of Founder Director

Name: CH Ramessh kumar
DOB : 28-11-1964
Educational qualifications : M.Com from Osmania University
MBA ( HR ) from DRBRAOU
M.A ( Astrology ) from PS Telugu University
PGDip in IRPM from Osmania University
Hobbies: Music, reading and counselling
Present skills : expert in Advanced Numerology and Vaasthu imparting training to the interested candidates who wish to become professionals in occult sciences , giving consultation in Numerology and vaasthu to various reputed clients in India and abroad  online /personal since 2000 .
Achievements :  Trained 1000 s of students all over india and abroad in numerology and vaasthu .
Received prestigious awards like :  Sankya Vaasthu Ratna, Sankya Vaasthu Praveena , Astro Numero vaasthu praveena, Astro numero vaasthu vidwan, DR Cinare Excellence award , surya Chandra ugadi puraskar, from  various prestigious organizations and reputed personalities like His Excellency Dr. Rosaiah Garu former Chief Minister  of combined Andhra Pradesh and Governor of Andhra Pradesh & Tamilnadu to name a few .
Currently CH Ramessh Kumar is devoting his entire time in giving consultation in Advanced Numerology and vaasthu  and training thousands of aspiring  students in Advanced Numerology and vaasthu in India and abroad .